Where Are Your Social Media Fans Hiding?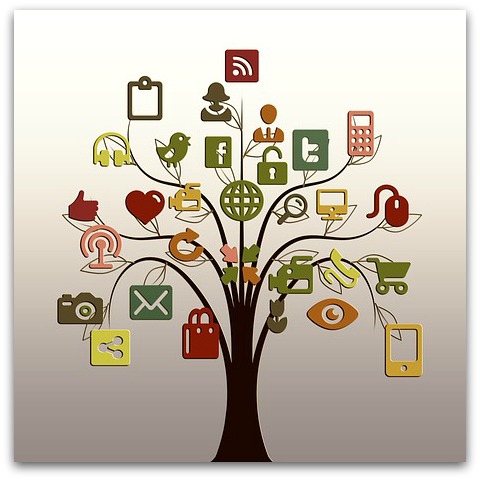 Numbers lie. Quality, not quantity, is what makes great social media fans. It's not the sheer number of fans or followers you have that is important. The engagement you receive from loyal past and present customers will truly provide your company with great insight and long-lasting relationships. This in turn attracts potential new customers for your product or service.
How does your brand become a magnet for quality fans? The number one rule is NOT to hop on every social media network. Instead, with your target demographic in mind plus our knowledge of the different platforms available, we will recommend a few networks to focus your efforts. A robust presence on the right social media networks instead of a minimal presence on all networks saves time, saves money and builds relationships with the right audience. If your company is still trying to decide where your core customer is hanging out on social media, consult this quick summary of the most popular social networks:
Facebook - social media fans: 18-34 females
+ As the world's largest social network with over 1 billion users, it's likely some or all of your audience is on Facebook. - Within the last 9 months Facebook has made a major update to its algorithm by limiting organic exposure to users, making Facebook a 'pay-to-play' platform now. The days of free advertising to a large audience are gone.
Twitter - social media fans: 18-29 male and female
+ Easy access to past, present, and potential customers; great opportunities for cross-promotion with other businesses. Engagement is fast and easy. 255 million monthly active users. - Can be time-consuming, successful brands often tweet 10x per day or more to actively engage with followers.
Instagram - social media fans: 18-49 female
+ If this is your demographic AND you have a visually appealing product or extremely creative and eye-catching content, Instagram is a great platform. Over 200 million users. - Inability to have clickable URLs (except in bio) making it harder to drive traffic to your website. Be sure to create consistent quality content to keep feed exciting and engaging.
Pinterest - social media fans: 18-49 female
+ Great for visual brands, especially products appealing to the core demographic. Users can 're-pin' your content, thus spreading it to more users. Free social sharing among 70 millions users is worth investigating. - Businesses must be careful when pinning copyrighted images/pins. Men are not very active on this platform. Less conversation and social engagement than other platforms.
LinkedIn - social media fans: 30-64 males
+ Great for B2B companies, as the demographic is mainly professionals. It can be good for SEO purposes. There are several ways to showcase your expertise in a particular field. - A percentage of active users are only on Linkedin when they are unemployed, or looking for a new job. Less engagement on this platform although it should increase as LinkedIn introduces new content and features.
Google Plus - social media fans: 18-34 males
+ Can be great for SEO purposes (afterall, it is Google's own social media network!) - Smaller amount of active users (~35%) relative to the other more established networks.